Quenite Corporation, USA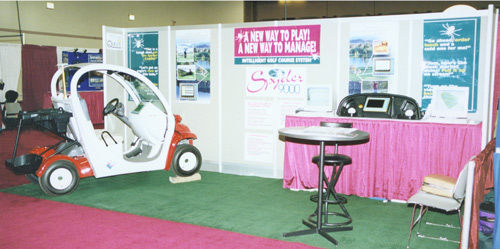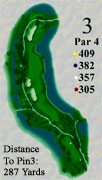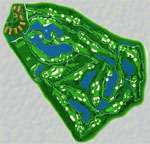 Vinland designed the very advanced, high-end Spyder 9000 System. This is a comprehensive system for golf courses that combines custom dash-mounted computers in the individual cars, that are linked with a clubhouse management system. The golfers enjoy high accuracy GPS "Distance-to-Pin" information, aerial views, video fly-overs, scoring, games, and many other features, while the golf course benefits from the communication equipment to track all cars on the course.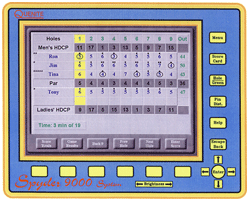 Five patents have been issued to Mr. Boman for the GPS-based measurement technology.
A business plan, marketing strategy, and public relations campaign were also created by Vinland, and culminated with a very successful PGA Golf show in Orlando.
Note: This techonology was developed 25 years ago!
---
A Medical Company, USA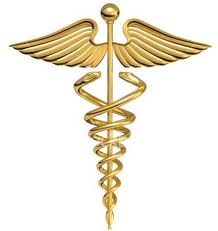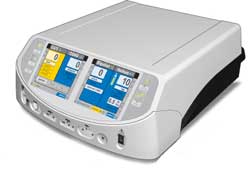 We are extremely happy since we just received FDA (USA Food & Drug Administration) and CE approval on a medical device that Vinland designed and is manufacturing for a customer. It took over a year of different agencies testing the device, quality approval of Vinland to manufacture the device, and at the end about 950 pages of documentation. The device is an electro-surgical device that is using high frequency high voltage pulses to cut or destroy tissue and used for surgical procedures.
Vinland, besides designing the equipment, provided the support for obtaining US and international safety approvals for the medical device.
---
Harmony Medical, Inc, USA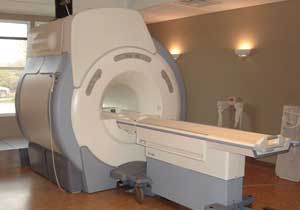 Vinland designed a powersupply to charge the super-conducting magnet coil in an MRI (Magnetic Resonance Imaging). The power supply is used for maintenance of hospitals' MRI equipment. The current output is 1,000 Ampere at 10 Volt.
Together with the powersupply is a computerized control and data logging system. The equipment is built into a shock-proof shipping container since it is very heavy.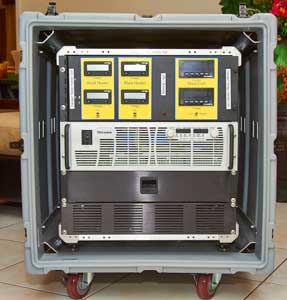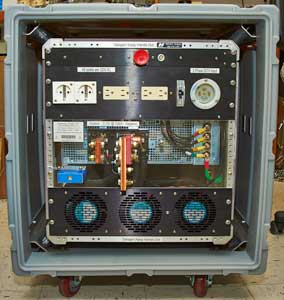 ---
ApexCCD, USA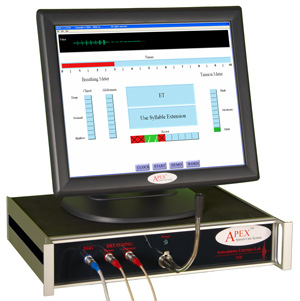 Vinland designed, and currently produces, a Bio-Medical measurement system for treatment of people with severe speech disorders. The custom electronics measure several physiological body parameters, as well as accurately analyzing the acoustical and physical components of the speech. ApexCCD's medical and engineering staff have developed the very advanced software for the automatic treatment of patients in a clinical setting. For more info Click Here.
---
PDS, USA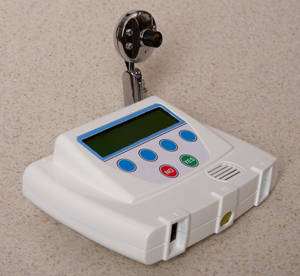 Vinland designed a Bio-Medical Tele-Medicine system to monitor patients health. The system collects information from blood glucose meters, blood pressure meters, weight scales, and other devices. It either connects through a regular phone line or through an internal cell phone to a medical center. The patient's health is monitored and tracked by medical personnel at that center.
There is also an optional pendant that can be used to summon emergency personnel in case of a person living alone and cannot reach a phone.
---
Tankong, Taiwan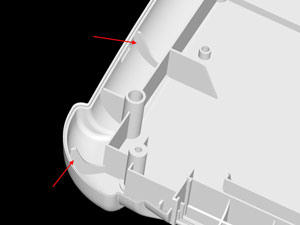 Vinland provided on-site engineering for product design, tooling and production line support, and worked with the subcontractors in China. 3-D stereo-lithographic models were generated for tooling approval. Here are examples of the computer generated pictures of the components.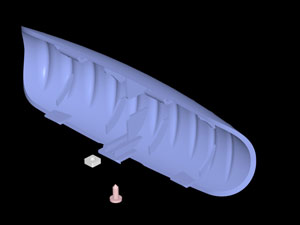 ---
Custom LEDs, USA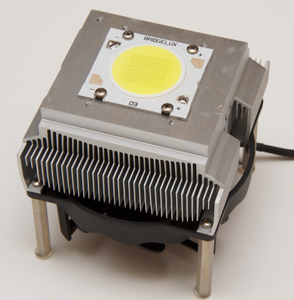 Vinland designed several high-power LED drivers for high efficiency white light 60W LEDs for different markets.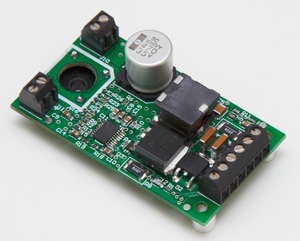 ---
A Large US Vending Machine Company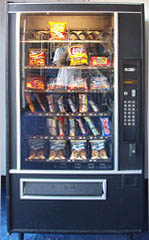 Over an 27 year period, Vinland designed most of their line of products, from simple to complex vending machines and different types of product dispensers. Except for the external styling and enclosure, the mechanical, electrical, and software were designed by Vinland. There are now more than 25 models being produced. The company is one of the top suppliers of vending machines in the US. The custom electronics and wiring are also manufactured for them by Vinland.
Mr. Boman received a USA patent for the design of one of the products.
---
FreeWire, Australia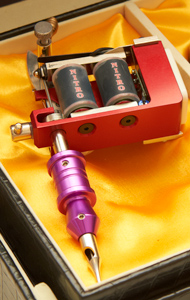 Vinland designed a wireless tattooing machine system. The system consists of:
A battery operated microprocessor controlled tattooing machine.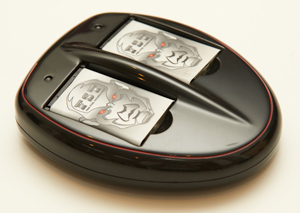 A custom charger with a switching powersupply was also designed to charge the high efficiency Lithium batteries.

A heavy-duty 2.4GHz wireless multichannel footswitch was also designed. As a test, it was run over by a car without any visible or functional damage.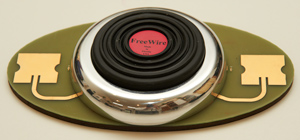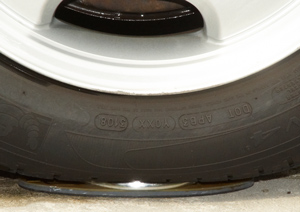 After product approval the system was manufactured here in Fort Lauderdale on Vinland's production lines.
Mr. Boman received one USA patent and two Australian patents for the design.
---
SoundDemon, USA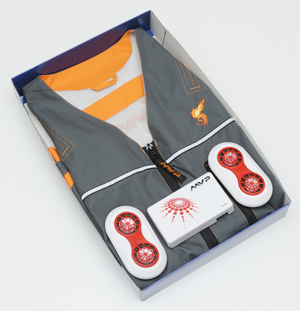 Vinland designed a garment with integrated audio system for iPods, cell phones, and similar devices. It provided loud and clear music without having to wear earbuds. The amplifier, speakers and wires were built-into the vest.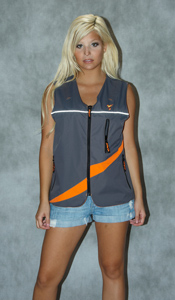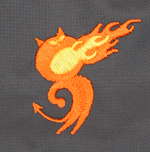 After product approval, the system was manufactured in China under Vinland's supervision and then imported by Vinland for the customer.
---
Genesis, Inc., Singapore
Vinland provided on-site consulting to redesign a cordless telephone system / TV remote and to solve production line problems for some of the other products that they manufacture. Tested and modified their products to meet FCC and UL requirements during three separate trips to Singapore.
---
Drive By Broadcasting, USA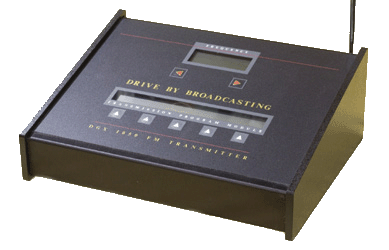 We designed several low power FM broadband transmitters for different markets, both US and international. Over 7,000 units have now been manufactured for them by Vinland.
---
Early Warning System Corporation, USA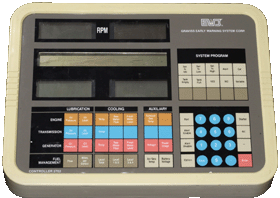 Designed a marine data collection system for use on ships to evaluate in detail the engines' performance and to predict any potential problems. The system also calculated and predicted in advance when there would be service needed. A minimum of 30 parameters were monitored in the engine room.
---
Haier, China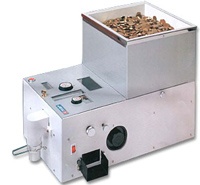 Vinland provided consulting and design service to Haier in China for the design and manufacturing of a coin dispenser that is currently being manufactured by them. Haier is a famous and very large Chinese company that produces a wide variety of products, from refrigerators to TVs.

For Haier's initial production run of 5,000 units, Vinland supplied the internal electronics. Afterwards, Haier's own production lines were up to speed to internally produce the required electronics.
---
Carhunt, China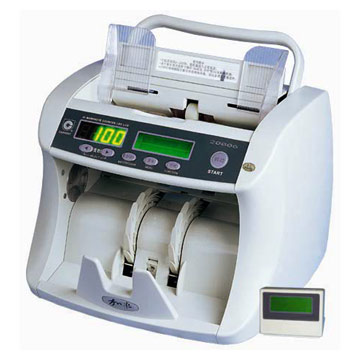 Carhunt manufactures several different money counters and bill validators that they sell worldwide. Vinland was contracted to help them design a version that is able to recognize US currency while counting at high speed.
If the counter is set to count for example $20 bills and there is a $5 bill mixed into the batch, it will stop on that $5 bill so it can be removed and then it will continue to count. It will also detect forged bills. That model is now successfully in production.
---
Information Radio Systems, Inc., USA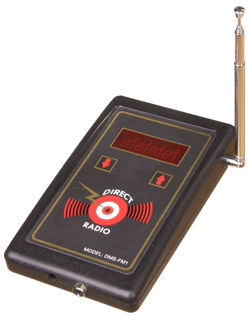 We designed and manufacture their FM Broadcast-Band low power transmitter. It is a fully digital, advanced unit for real estate marketing, "drive through establishments" or any market that wants to advertise or provide information. The audience typically listen to the broadcast on their car radios.
---
Irwin Toy, Canada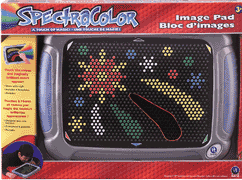 SpectraColor is a new opto-mechanical toy that was invented by John Maxim and licensed to Irwin Toy and introduced to the US retail market in the Fall of 2002.

Vinland provided both mechanical and optical engineering design and support. Further, approximately 30 prototypes were built by Vinland for both US and international toy fairs. Vinland also provided on site consulting service in China for the manufacturing company.
---
BlackStone, USA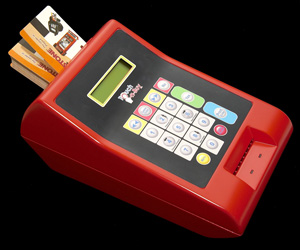 Designed a Point-of-Sale unit that will print customized phone cards on thick cards stock, not thin thermal paper. It connects to BlackStone's Touch-n-Buy computer via a USB interface. Vinland provided both the mechanical and electronic design, complete with software to operate the unit. The plastic injection molded housing was done together with Haier in China. Previously, Vinland has designed several similar units for BlackStone, using thermal vacuum forming to produce the housings, and manufactured thousands of the early versions.

Vinland also designed a large vending machine for BlackStone to sell multiple brands of cell phones. The cell phones were of the prepaid type so they could immediately be used.
---